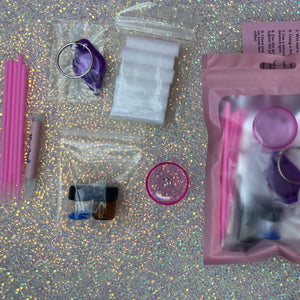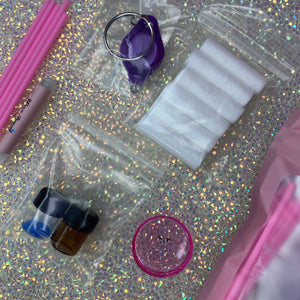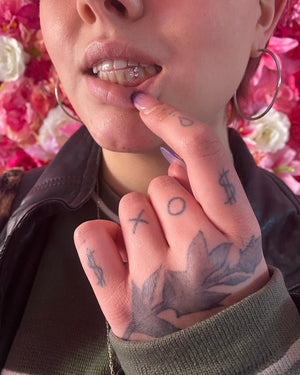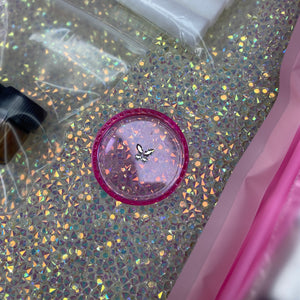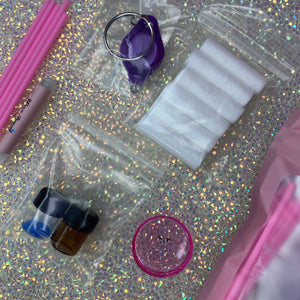 IcedByRi
KissMyTooth (KMT)- DIY Tooth Gem Kit (Butterfly Edition)
Want to bling out your smile without leaving the house & covering expensive dental fees? Well you are in luck. With our KMT kits you can you safely bling out your smile at home with the help of all dental safe and approved products. 
Lasts 2+ weeks with proper after-care.
Want it to last longer? Book an appointment with our team and we can make it happen. Professional application lasts up to 6 months - 1 year  
KMT Kit Includes: 
Application Instructions
6 cotton rolls
5 Dental Micro-brushes 
Dental Etching Gel (used for priming the tooth prior to the application of the bonding resin) 
Bonding Resin (same bonding adhesive used for braces by dentists)
4 Butterfly Swarovski Crystals (2 navette, 2 round)
1 wax pencil 
1 UV LED Light Keychain (used to cure the bonding resin) 
Please note: ALL our Swarovski Crystals are lead-free & safe for mouth. 

FREE SHIPPING ON ALL CANADIAN AND USA ORDERS.