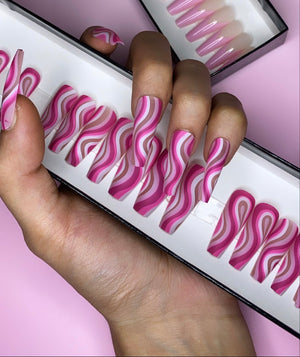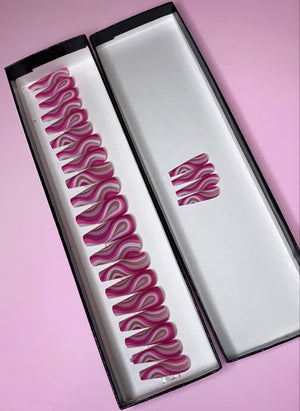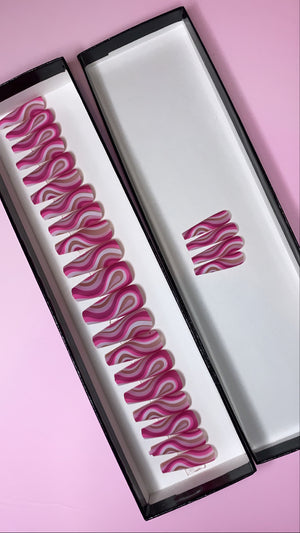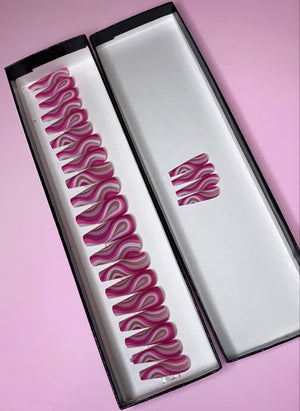 AmiriBeautyBar
Pinkie Swirls Set
"Pinkie Swirls" one of our favourites from our Ready, Set, Ship Collection. Perfect blend of shapes & abstract lines.
Set includes our Amiri Mani Bag (full application kit + nail glue + instructions) 
No processing time, ships out within 24 hours. Includes all sizes, a total of 24 nails. No sizing required.